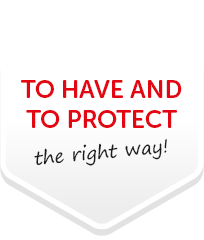 Erwin Nijman started out as an independent coating inspector with PCN in 2001. In 2005, Erik Scherpen set up the firm COATECT bv as an independent coating inspector. In 2008 they decided to work together for year in order to gauge the opportunities for continuing as one firm in the future. And continue they did. In January 2009, the paint engineering consultancy COATECT-PCN bv was founded.
Paint engineering consultancy
COATECT-PCN bv is an independent paint engineering consultancy with extensive in-house expertise in steel and concrete preservation. A team of ICORR, FROSIO, NACE (Levels II and III) and VOL-VCA certified coating inspectors works daily to draw up specifications, testing and inspection plans and maintenance management plans in accordance with coating specifications for various installations/structures. Examples include railway bridges, locks, jetties, storage tanks, loading stations and steel and concrete structures. For each structure, we catalogue the paint engineering defects with the aim of achieving a reliable, safe and sound installation in partnership with you.